Carterwood will once again be returning to the Care Homes and Retirement Living Conference; the UK's largest retirement living & care home property conference.
Now in its 12th year, this conference has become established as the must-attend event for those operating, developing, investing, or working in the care home and retirement living sector in the UK.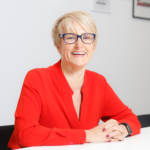 Amanda Nurse, managing director at Carterwood, will take the stage to share our market-leading data and insight into the impacts of Covid-19 on care home fees and occupancy, and retirement living sales rates and values, addressing topics such as;
Where were they before, and where are they now?
What are the changes and differences in terms of the different regions?
Which parts of the market have been affected the most in terms of product?
What will happen with profitability, occupancy and fee levels moving forward and what does this mean for future investment opportunities?
Following this keynote presentation, Amanda will be co-chairing the investor panel session later in the afternoon, which will tackle the following topics;
Why is ESG now so important and how is it affecting investment decisions?
Will the demise of some traditional property investment markets benefit the sector?
What are the key concerns for investors when it comes to care home & retirement living markets and how can these concerns be confronted and addressed?
Should an investor look to construct a care operation/partner with an operator or rent a property on a lease to an operator? What are the pros and cons of each approach?
How does an investor build a strategy to align itself with the right operator?
Considering both retirement living and care homes, how can the middle market and lower market attract more investment and how operators, developers and funders can make it work?
Where do investors stand on retirement living rental models?
For more information on the Care Homes and Retirement Living Conference, please click here to visit the website.

Interested in finding out more? Let's talk
If you are interested in working with an award-winning team to help improve your strategic decision-making, we would be delighted to hear from you.
Our team of sector specialists are here to support your growth plans, providing expert market intelligence, advice and guidance at every step of your journey.
Discover how Carterwood Analytics – our online platform for care home and retirement living market analysis – can help you:
Alternatively, why not get in touch and a member of our friendly team will be delighted to help.