Carterwood's specialist agency team, on behalf of older person's charity MHA, has completed on the sale of a development site in Exmouth, Devon, to Barchester Healthcare Ltd.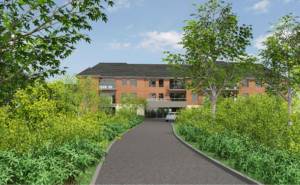 The 1.87-acre site is located in an attractive area, with some sea views, and will be developed by Barchester into a market leading care home. The sale completed in just over four months from agreeing heads of terms.
Andrew White, head of development at MHA, comments: "This is our second agency instruction to Carterwood and once again I'm delighted they've achieved such a quick sale. This site will be a good fit for Barchester's portfolio and we wish them well in its development."
Julian Burgess, Barchester's Land Buyer says "Barchester have over 200 care homes with 8 new homes on site now, 6 more with planning awaiting start on site and 10 further secured sites for new care homes. There is a considerable pipeline behind this also and a great appetite to increase this further."
Carterwood associate director, Matthew Drysdale, says: "We were delighted to expand Carterwood's longstanding relationship with MHA to include agency services. This development in Exmouth is in a beautiful setting and represents an excellent opportunity for Barchester to develop a market leading care home, and we wish them every success."
For information about Carterwood's services, please telephone 08458 690777, email info@carterwood.co.uk or go to www.carterwood.co.uk.