The team at Carterwood would like to congratulate Dylan Southern of Star Units Ltd and Dr Simon Dobson on obtaining planning permission on their specialist care facility development, Ty Seren in North Wales.
The 198-bed care facility will be located in St Asaph Business Park, just five minutes away from Glan Clwyd Hospital, and will be a first for North Wales. With a focus on improving General Hospital "flow" by serving patients whose hospital treatment has ended but who can't be sent home because of their complex health needs, the scheme will unite GP services, physiotherapy, occupational health, and other experts. This approach will allow hospital patients to be discharged sooner, with fewer readmissions, enable patients to return home quicker and live independently for longer and ultimately free up much-needed beds at the local hospital. The planning permission has attracted interest from ophthalmology, orthopaedic and cancer service rapid diagnostic and intervention providers.
Image credit: BR Architecture
Dylan Southern explains;
"Covid-19 has revealed a group of vulnerable people who need care in our communities, and I think there is now a recognition that change has to take place. The need for beds is going to rapidly increase in North Wales over the next decade and we must start seeing care facilities being built into local development plans to make sure that our population is appropriately cared for. DTOC levels are now at 15-20%, with a local market unable to respond effectively.

Our aim has always been to contribute and collaborate with the local NHS and Welsh Ambulance Service Trust to help get our health service back on a normal footing. We are not competitors or market disrupters but two experienced professionals who believe that through collaboration our local citizens will receive the treatment they deserve."
The facility will be developed in three phases, firstly with a reablement centre, followed by a care unit for people with severe memory problems, and finally a third building for those with end-of-life care needs. In total, the facility has the potential to create and support around 200 jobs and inject over £5m into the North Wales regional economy each year following the £21 million development.
"Carterwood's support in gaining planning permission was invaluable. The planning need assessment and rebuttal letter to planning officer commentary within their report were both pivotal in securing content that enabled local members, against officer advice, to approve the application. Each clearly demonstrated the requirement for a care home scheme such as ours within the market and comprehensively addressed all objections raised during the planning consultation period. Their expertise and nimbleness in responses within the care sector is indisputable and we would have no hesitation in recommending Carterwood to anyone looking to improve their chances of obtaining planning permission."

Dylan Southern, Chair, Star Units Ltd
Spotlight: Ty Seren, Saint Asaph
The scheme
The care home will provide high quality care accommodation, with 198 single occupancy bedrooms with en-suite accommodation across three blocks, which form three phases of the development. The site is located in North Wales, just to the west of St Asaph, on a currently vacant piece of land on the edge of Saint Asaph Business Park.

How did Carterwood support?
The doctor and nurse team behind the Ty Seren scheme, Dr Simon Dobson, who has been a GP in the area for more than 25 years, and retired general and psychiatric nurse Dylan Southern, identified the need for more specialist care home beds in north Wales and approached Carterwood to support with their planning application.
Carterwood provided:
Planning need assessment as part of the planning application
A rebuttal letter in response to objections raised during the planning consultation period, to address issues that were identified prior to the decision-making process at planning committee
The application was granted full planning consent on the 10th of November 2021.
"We consider there to be a significant and increasing unmet need for additional market standard elderly care home beds within the market catchment and the proposed development of a 198-bed care home at St Asaph Business Park would make a considerable contribution towards meeting this need."

Jessica Stainthorp, Senior analyst, Carterwood – Extract from planning need assessment (Planning Application 40/2021/0309)
Jessamy Venables, director at Carterwood, reflects on the recommendation Carterwood submitted in support of the scheme:
"Those who move into care homes in the future are increasingly likely to have high level needs or require step-down care. Such needs require well specified, spacious, COVID-19 compliant, en-suite, flexible care accommodation to enable care to be administered most effectively. The proposed high-quality care scheme has been designed specifically for this purpose and would offer much-needed high dependency care."

Extract from letter responding to consultation responses (Planning Application 40/2021/0309)
For more information on the Ty Seren scheme, please visit the Star Units site.
Looking for sector specialist planning advice? Let's talk
Carterwood are experts in the planning arena for need and alternative site assessments for elderly care homes and older people's housing schemes and are here to support you in your planning journey, from initial need evaluation through to site assessment and support at appeal, if required.
For more information on Carterwood's planning support services for the elderly care home and older people's housing market please visit: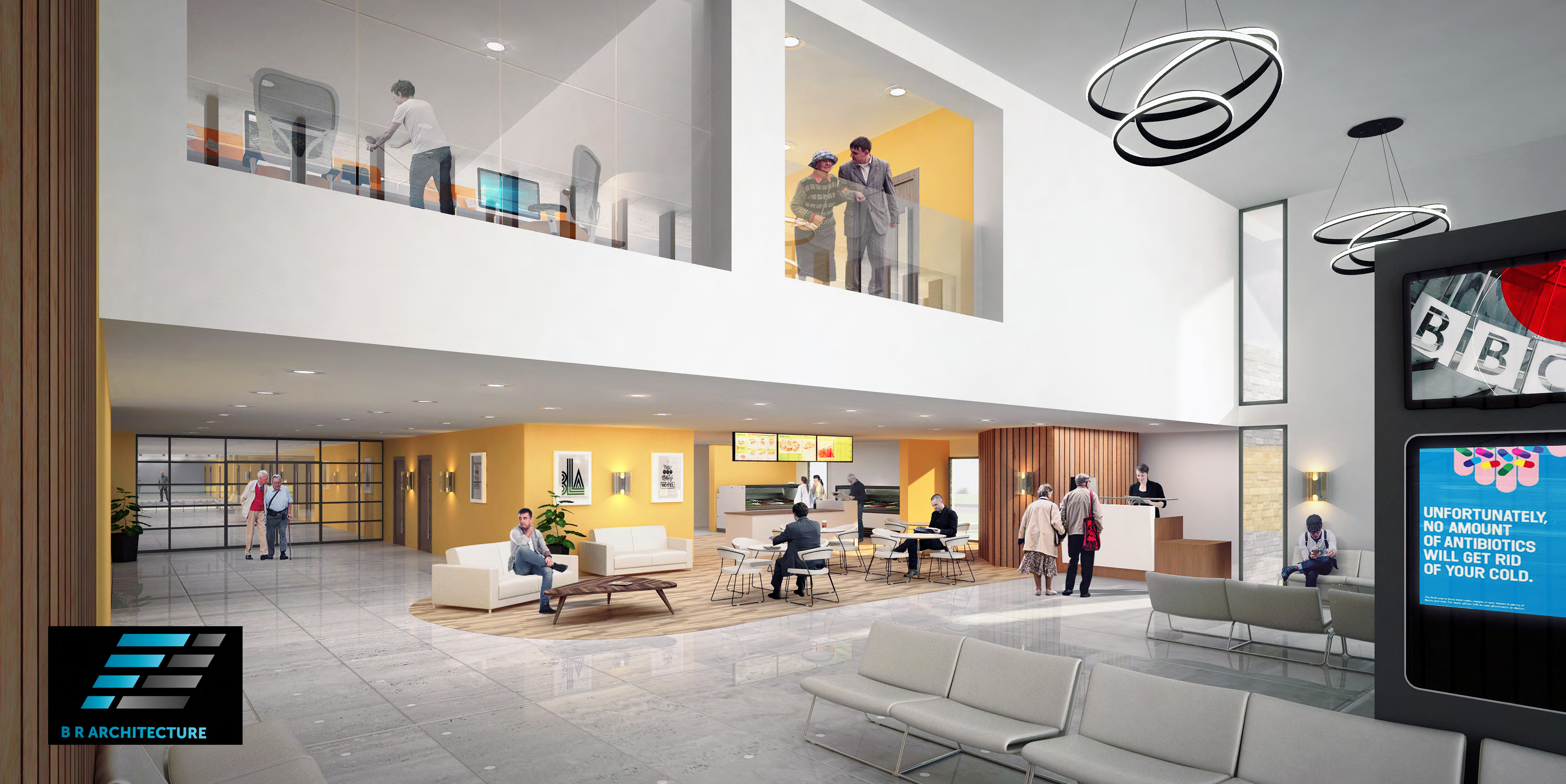 Image credit: BR Architecture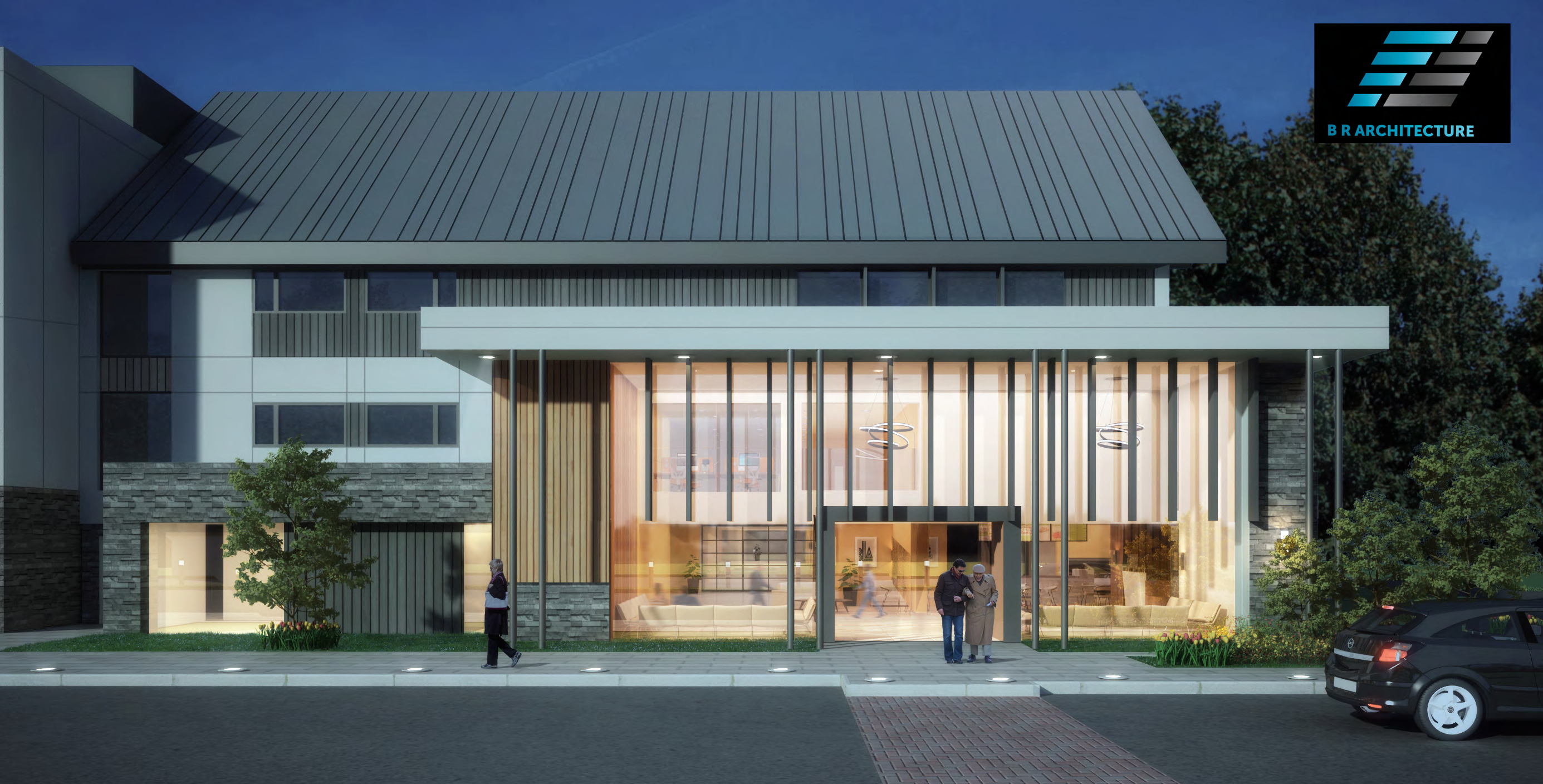 Image credit: BR Architecture