You may have noticed a few 'out of office' notifications from our team on Friday 9th July… that's because the Carterwood team spent the afternoon at Wild Place for some long overdue team building and time together.
Over the past year, our core team has expanded by 35% and with many of the team never having met in person and restrictions across the country easing, the team decided it was time to get together, take a break from our screens and celebrate our recent achievements from the past 12 months, some of which are shown below.
Carterwood team achievements
Our advisory services and our Carterwood Analytics platform have each achieved a Net Promoter Score (NPS) of 100%
Our Carterwood LinkedIn account has reached 1,000 followers
We have achieved our annual recurring revenue (ARR) target for Carterwood Analytics
Carterwood operate under the Entrepreneurial Operating System (EOS) where, as a team, we have scored 91% on Traction®
Finalist for the Health Investor Awards 2021 for 'Property consultants of the year – capital markets' and 'Technology provider of the year'
15% uplift in our client numbers with a 7% increase in repeat business
Team growth of 35% with further plans to expand the team in 2021
World-class Employer Net Promoter Score (ENPS), currently sitting at 8.9/10
A wild day out of the office
The team met at Wild Place for an afternoon of team building challenges, starting with some games before moving on to more daredevil pursuits, including pole scaling, wall climbing and taking the 'leap of faith' off a 25ft pole. Then, it was into the wild, where everyone took part in a scavenger hunt around the park, completing riddles, cracking codes (perfect for the analysts), solving puzzles and getting the essential selfie with a bear! Base camp was then calling and the days challenges were rounded off with a session of axe throwing and fire lighting, which wouldn't be complete without marshmallows, of course! Having worked up an appetite, the team were then whisked away for a dinner and quiz night, where the competition continued, and glasses were raised to the Carterwood team.
"I am immensely proud of everything the team have achieved over the past year and so pleased that we have been able to recruit in such challenging times. We have all been working remotely for so long and have been really looking forward to the time we can all meet again. The safety and wellbeing of the team is always a prime consideration, and we took great care to ensure that everyone was able to come together in a way in which they feel safe and comfortable. Having all the team together in one place, seeing what an amazingly talented group of people they are and celebrating our successes together is an incredible feeling, and we can't wait to see where the next year will take us."

Amanda Nurse, managing director
Let's talk
If you are interested in working with an award-winning team to help improve your strategic decision-making, we would be delighted to hear from you.
Our team of sector specialists are here to support your growth plans, providing expert market intelligence, advice and guidance at every step of your journey.
Photo gallery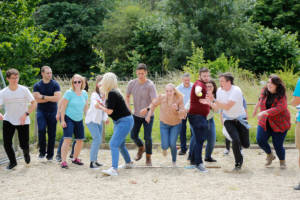 Ready, set, go!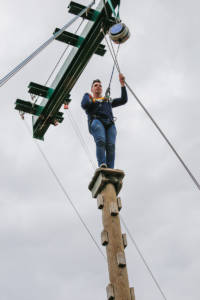 Sam Sefton, senior analyst, scaling the climbing pole.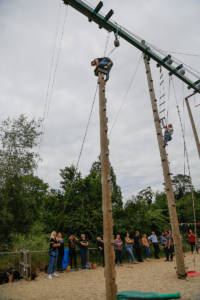 Tom Hartley, director, and Sophie Nash, people administrator, reaching new heights.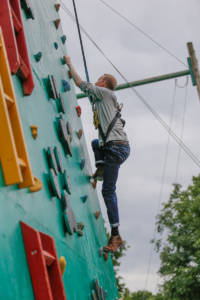 Nick Evans, trainee data engineer, tackling the climbing wall.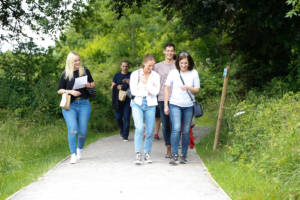 Into the wild, the team start their adventure in Wild Place.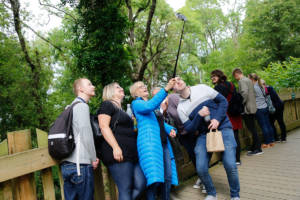 Amanda Nurse, managing director, with her team taking a selfie with a bear.
Some of the Carterwood team having a photo opportunity with a giraffe!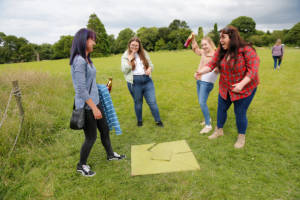 Puzzle solving with Hannah, executive PA, Jessica, senior analyst, Vicky, associate and Emma, client success executive.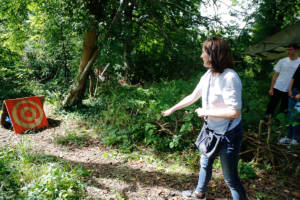 Lucy, people manager, takes on axe throwing.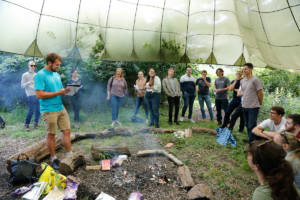 The team gather for the results of the scavenger hunt to discover the winning team.