Author: Bianca Campos, Trainee Data Engineer
"Equality means more than passing laws. The struggles are really won in the hearts and minds of the community, where it really counts"

Barbara Gittings (1932-2007), American Activist for LGBT Equality
Last month, I attended an inspiring, eye-opening, and moving webinar organised by the National Care Forum (NCF), Opening Doors London and Altura Learning. The event aimed to increase LGBT+ awareness in care as part of LGBT+ History Month, February 2021.
The stories that build a community
Bringing together attendees from a variety of backgrounds within the care sector, such as those in Equality and Diversity roles, care home staff and consultants, the webinar started by drawing attention to the difference between equality and equity – a great starting point. Ultimately the difference lies in the method of delivery; equality involves treating everyone the same irrespective of need, whereas equity is need dependent and treats people differently to achieve fairness.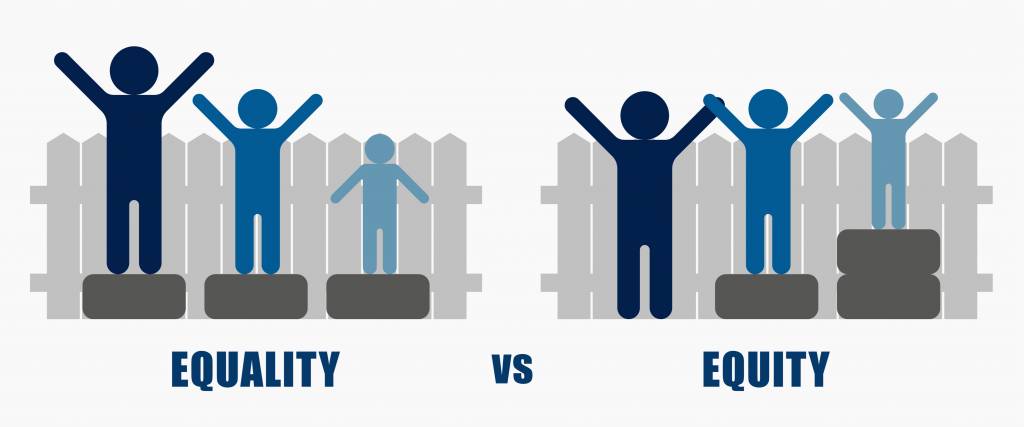 Through an impassioned presentation of personal stories, accounts from others in the LGBT+ community, and an array of facts and statistics, the discussion of the historical struggles suffered by our older LGBT+ community was both saddening and sobering. It is shocking to think that the journey toward equal rights for the LGBT+ community started as recently as 1967, and astounding that a person could face a prison sentence because of their sexuality, that the media would purposefully negatively target LGBT+ individuals, that mothers lost their children as courts declared lesbian women unfit mothers, not to mention LGBT+ people being more frequently excluded from their religion, family, and friends.
Key milestones in LGBT+ equality
1967 – Sex between two men over 21 and "in private" is decriminalised [England and Wales]
1980 – Decriminalisation in Scotland
1982 – Decriminalisation in Northern Ireland
1994 – The age of consent for two male partners is lowered to 18
2000 – The ban on gay and bisexual people serving in the armed forces is lifted; the age of consent is equalised for same- and opposite-sex partners at 16
2002 – Same-sex couples are given equal rights when it comes to adoption
2003 – Gross indecency is removed as an offence
2004 – A law allowing civil partnerships is passed
2007 – Discrimination on the basis of sexual orientation is banned
2010 – Gender reassignment is added as a protected characteristic in equality legislation
2014 – Gay marriage becomes legal in England, Wales and Scotland
Source: BBC
In many ways, the LGBT+ community still live with and experience the residual stigma of this long journey and recognising these struggles to better understand the fears and anxieties that many of the older LGBT+ community carry is hugely important. Many of those in the older LGBT+ community report experiencing greater social isolation, a higher prevalence of mental health issues and reduced confidence in care as compared to the older population as a whole.
When considering how these requirements can be met in a care environment, as well as the necessary physical provisions, the care provider's approach and culture should be LGBTQ+ affirming at its core. Access to general healthcare as well as specialised care for mental health, sexual health and gender identity services are essential; however, a combination of historical oppression and the mindsets of a generation whose lived experience has been so very different to today's LBGT+ population has resulted in the need for care providers to bridge a very evident confidence gap.
"In the UK, despite the Equality Act (2010), as well as more positive social attitudes towards LGBT+ people compared to the past, many LGBT+ people over fifty years of age remain wary of housing and care service providers and how they will be able to manage their needs in the future. Trust is a key issue – many older LGBT+ people are sceptical that those providing housing, care and support will be inclusive of them and that they will be treated with dignity and respect."
The older LGBT+ community want more than just an "LGBT+ friendly" care provider, they are seeking a housing option that genuinely affirms the lives, histories, needs and desires of LGBT+ people.
Understanding the care preferences of the LGBT+ community
The Building Safe Choices 2020 report by Tonic, Stonewall Housing and Opening Doors London includes survey results gathered from LGBT+ people over the age of 50, based in London.
This survey found that there was an overwhelming 56% preference for LGBT+ specific provisions and a 23% preference for LGBT+ accredited provisions in retirement communities. With a near complete rejection of general, mainstream retirement housing without any direct LGBT+ inclusion policies, the report clearly voices the demand of the LGBT+ community for policy makers and service providers to act now to provide these options.

Figure 1: LGBT+ retirement community preferences
Source: Building Safe Choices 2020
Furthermore, the survey results demonstrated a 64% preference for LGBT+ specific care providers and a 25% preference for LGBT+ accredited care providers.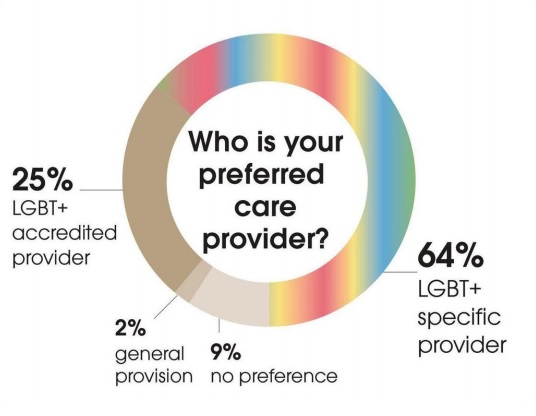 Figure 2: LGBT+ care provider preferences
Source: Building Safe Choices 2020
For me, these figures demonstrate two things. Firstly, there is an abundance of research available, which can provide valuable insight for care providers into the needs of this underrepresented community. Secondly, there is an urgent requirement that the needs of the older LGBT+ community are met, with over 55% of respondents to a survey on retirement community preferences agreeing that they would be interested in an LGBT+ affirming retirement community now, and over 80% expressing interest in joining one in the future. Poignantly, only 19% expressed that they would be comfortable living in a general retirement community that did not have specific LGBT+ considerations.
The report also shows a fundamental shift in the key decision-making factors considered when choosing a retirement community, with over 53% of respondents feeling so strongly about the need to have specific LGBT+ considerations, that the location of that retirement community is not important.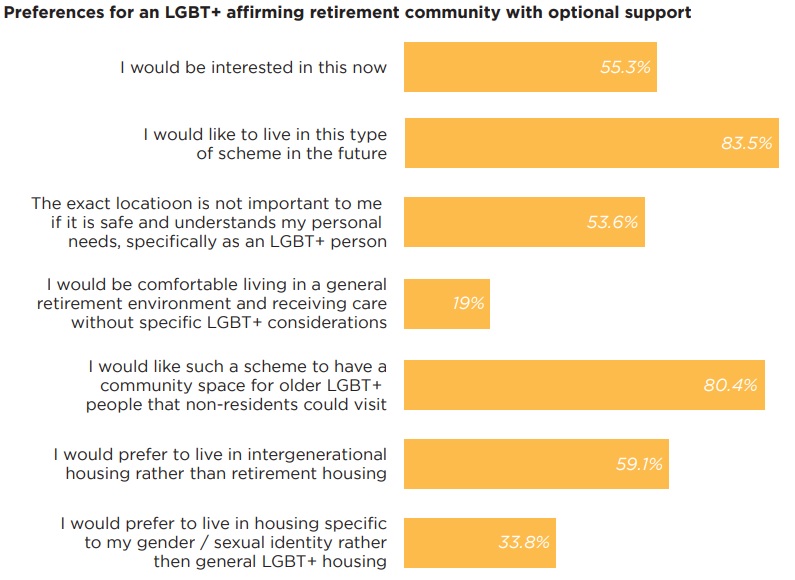 Figure 3: Preferences for an LGBT+ affirming retirement community
Source: Building Safe Choices 2020
Within the national LGBT Action Plan, the CQC have pledged continual improvement on how they inspect the experience of the LGBT community in care, paving the way to ensure provisions are present and suitable for all residents.
"We will ensure LGBT people's needs are taken into account in health and social care regulation. The Care Quality Commission will continue to improve how it inspects the experience of LGBT people in adult social care and mental health in-patient wards, and we will begin to inspect all gender identity clinics on a risk basis. The Care Quality Commission will develop guidance for care quality inspectors on the healthcare pathway for people who are transitioning their gender, and embed LGBT equality issues into the methodology used by inspectors."
How can we promote LGBT+ inclusion and awareness in care?
The webinar promoted a few simple steps: provide strong leadership, educate staff, challenge discrimination, provide training, recognise a difference in needs (remember the point on equality vs equity?), and create a safe environment.
I am glad to say that the UK is beginning to respond to this demand with the introduction of dedicated LGBT+ communities for the elderly. I hope that the number of these communities will increase in line with the needs of our older people.
To round off, I'd like to applaud the NCF, Opening Doors London and Altura Learning for delivering an amazing event that carried me on an emotional roller coaster and, most importantly, educated me further on how to better support our incredible, resilient, and inspiring LGBT+ community in the UK.
Resources and references