Whether you're fresh out of university or have several years' experience, making the decision to apply for a job is a big one. To help you understand what it's like to work at Carterwood, we regularly ask an employee to share their unique story.
Today, we're sharing our interview with executive PA, Hannah Cheese: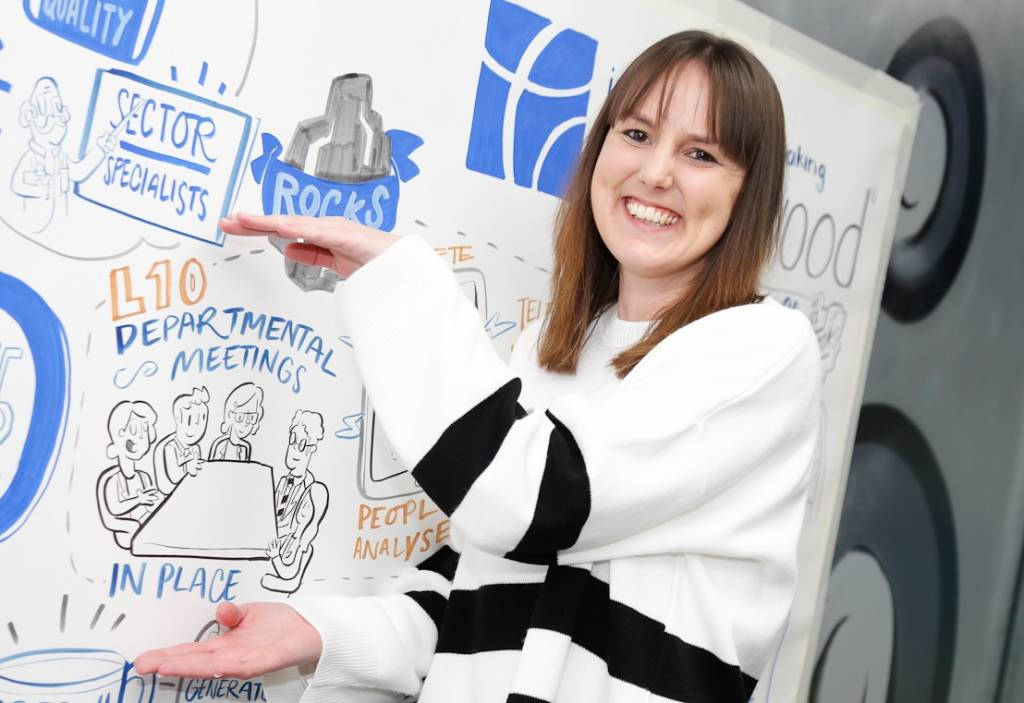 Tell us about your journey prior to joining Carterwood
After leaving school, I decided that further education wasn't the route for me, so I chose to do a secretarial course. This led me to a PA job at a small legal practice, where I worked in the family law department. I found family law gripping and I really loved being able to support people through difficult times, making it as positive an experience as possible. When the company merged with a larger firm, I knew it was time for a change and after 10 years of working in family law I made the move to join Carterwood in 2015.
Why did you choose to join the team at Carterwood?
I was looking for a position that offered a fresh challenge and the ability to work closely with clients. The role provided the opportunity to work for a wider team and get involved with managing diaries, organising travel and events. My first interview with Amanda and Tom was a riot, they conveyed the ethos of Carterwood so well and I knew straight away that I wanted the job.
What do you do at Carterwood?
I am responsible for managing the diaries of both the senior team and the wider team, alongside arranging internal and external meetings and events that we host throughout the year, sourcing travel and accommodation solutions where needed.
In addition to this, I am involved in helping the company provide excellent customer service. I am the first point of contact for clients, and I support in the administration of our Carterwood Analytics service and ensure our database is up to date.
It is a very varied and challenging role, and I love it.
What do you love most about what you do?
First and foremost, I simply love working with a lovely bunch of people, both internal and external. No two days are the same, and the variety keeps the job fun. I love organising, so helping things run smoothly for as many people as possible is so satisfying and rewarding. The people I work with are what make my job so enjoyable and being the first point of contact for clients and offering a warm friendly response is very important to me.
What have been your key achievements since joining the team?
Carterwood are renowned for their forward-thinking initiatives, and I have had the opportunity to manage a few of these. I particularly enjoyed executing our 'meetings running like clockwork' initiative, which went hand in hand with the implementation of our new organisational process (EOS). Now, meetings only happen where necessary, they start and finish on time, agendas are set, and attendees are prepared. I also created a training plan for the team on how to improve and utilise our database, with a focus on how we can provide five-star service to clients.
Another highlight has been the programme of events I have organised for the team and clients. Our big 10th anniversary dinner was a great success and a meaningful milestone for the company to celebrate. I also helped implement a dinner series called 'the next generation', which were really popular, and we've had a lot of interest from clients to restart these as soon as restrictions allow.
What's been your most valuable lesson so far?
Do a job that you love. I used to think that I had to go to university, and when that didn't happen for me, I was gutted at the time. If that sounds familiar, then go out, get a job, get experience and find a job that you love.
What's the team like to work with?
I know I am biased, but we have the best team at Carterwood. I am lucky to be in a role where I work regularly with different people within the team. Everyone is so friendly, helpful, and passionate about what they do.
What is on the horizon for you and the team at Carterwood?
The last year has been busy for us; however, many things, such as events, have been on hold. I am really looking forward to getting back to planning these, and I know the team are also eager to begin meeting and seeing our clients in person again.
The company is constantly growing and developing, and with it our team is getting bigger and stronger. Not only does this allow us to further focus on doing what we love doing, it means we can bring exciting new products to the market, which I am looking forward to sharing with our clients.
Outside of work, how do you enjoy spending your time?
I love spending time outside, either in my garden or walking in the countryside. We have just expanded our family and now have a lovable Rottweiler called Lennie, who will no doubt encourage us to get out more and find new places to explore. Previously, I have looked forward to far flung holidays in the sun, but with the arrival of Lennie I am now keen to explore more of the UK.
What advice would you give candidates looking to work at Carterwood?
The vibe and pace are very different to anywhere else I have worked; the pace is fast, and priorities regularly change, so the ability to multitask and quickly change priorities is an essential. Carterwood offers real flexibility to support you to do what you love. If you want to progress or move roles to spend more time doing what you enjoy, there are opportunities.