This interview first appeared in the September 2018 issue of Healthcare Business.
When making early care home investment decisions, it's crucial to get them right. That's why this summer we upgraded our care home headline market analysis (HMA) report to include new features as standard, as well as a whole range of optional extras.  
Our new HMA gives an unprecedented early insight into the suitability of a development site, so we've interviewed associate director, Tom Hartley, to find out how it can be used to improve investment decisions. 
Tom, what exactly is the HMA report? 
The HMA is a desktop report used to support decision making as early as possible during the care home or site acquisition process.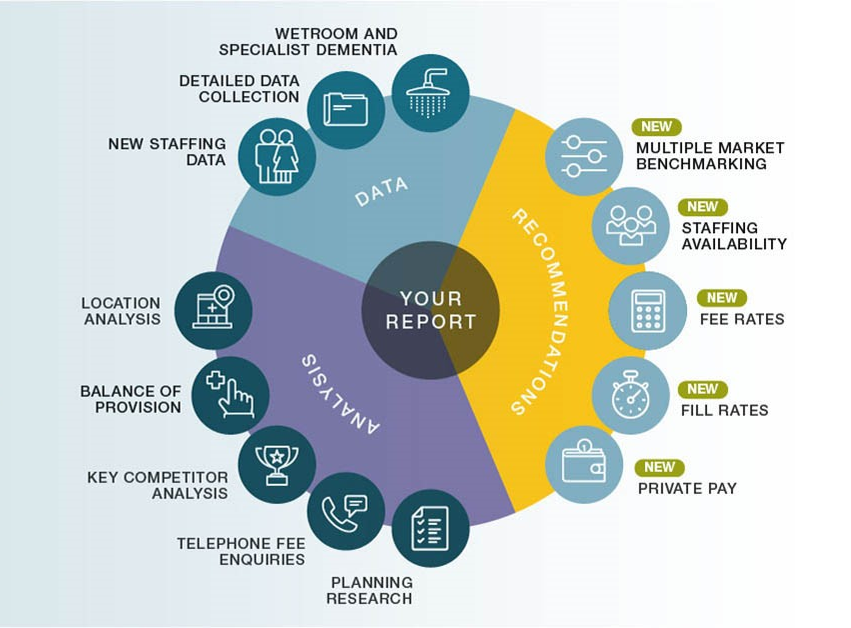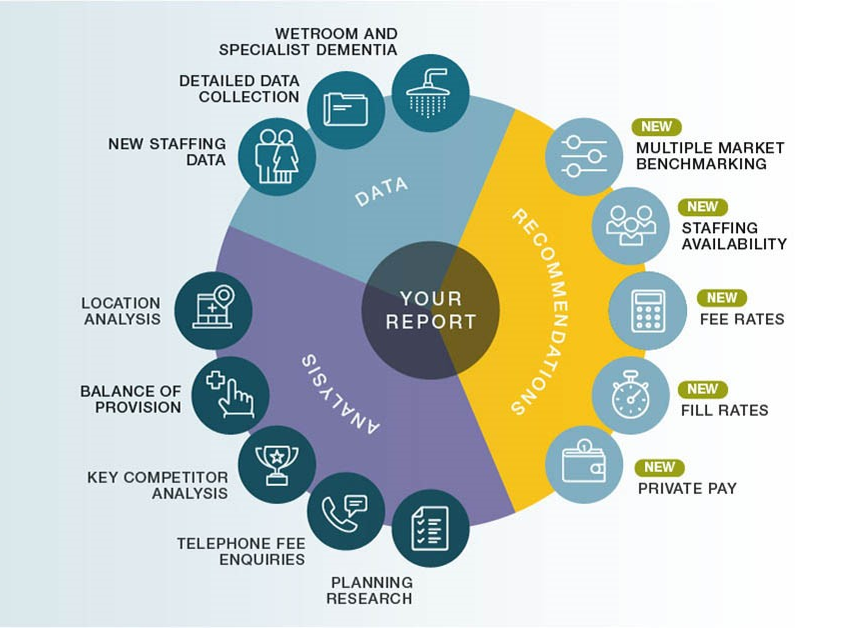 What areas of analysis does the HMA cover as standard? 
The HMA analyses the demand for care home bedspaces and the supply of existing and planned bedspaces in the local catchment area. The new report includes our en-suite wetroom and dedicated dementia data to enable us to further categorise the competition and identify the major competitors to a new scheme.  
We also now include site-specific commentary with a review of the suitability of the site's location and assessment of the local wealth profile. These features help us to provide recommended fee and rate of fill rates for a proposed or existing care home. 
What are the new optional extras? 
We've added lots of extra features to the new report to enable us to make recommendations for fee rates and rate of fill based on the best data available at a headline level: 
Telephone fee enquires – to determine fee and occupancy rates more accurately.

 

High level staffing information – an overview of the market size for nurses and care assistants, and maps illustrating where they are situated. 

 

Private pay market data – to establish the size of the market that could afford to pay private fees, benchmarked against the supply of en-suite and wetroom bedspaces. 

 

Market benchmarking – tailored to compare key market metrics against two other locations of your choice.

 
Why is it important to determine care home fee rates early? 
Determining fee rates from the outset allows better decision making by determining with greater certainty the viability of a new development. 
For example, if you know the expected fee rate, you'll be able to more accurately identify the profile and size of your potential market. You'll also be better placed to determine the market positioning of the new care home and the required construction specification.  
From an operational perspective, if you can project the annual revenue, you will be able to determine how much you can afford to pay staff as the main operating cost. Above all, the expected fee rates can affect how much a site is worth, so early advice can help you secure a site with the confidence that the projected fee rates are achievable. 
What's the significance of the recommended rate of fill for a new care development? 
As certain parts of the UK have become more competitive, we are seeing care homes taking longer to reach mature occupancy, particularly if focused on premium fee rates. This isn't a problem once at mature occupancy, as higher fees will make for a more valuable business. However, we want to help operators understand the likely period to achieve this at the start of the process, so it can be built into their business plan and financial projections.   
When should this report be commissioned? 
Most clients commission the HMA report at the point they are submitting a bid for a site or existing care home. As I mentioned, the conclusions of this report can inform the level of your bid to provide a better chance of being successful. Prior to exchange of contracts, clients tend to then commission a comprehensive market analysis (CMA) report, which is a much more detailed analysis of the site and its market. This is often used to provide funders, boards and senior management with comfort that their multi-million-pound investment is the right decision. 
How can I enquire about commissioning an HMA? 
For more information or to commission an HMA, please call 08458 690777 or email info@carterwood.co.uk.