Events are back and the Carterwood team are excited to entertain and share our insight with clients in person once again!
Carterwood have partnered with Octopus Real Estate, specialist real estate investors, to host a private dinner to celebrate new developments in the elderly care home sector and those that have driven them.
Hosted on the 9th of November in Covent Garden, London, Benjamin Davis, CEO at Octopus Real Estate, opened the evening with a welcome address and highlighted major milestones for the sector and the importance of the environment as we develop for the future.
Amanda Nurse, director at Carterwood, followed by thanking the guests for attending, many of whom we have had the privilege of working with for a great number of years. Amanda highlighted Carterwood's dedication to data and our passion for sharing unique research, before revealing a few interesting facts about trees, segueing nicely from Benjamin's environmental focus.
Did you know?
A total of 749 elderly care homes are named after trees
Care homes that feature the name 'oak' quote around £350 per week more than the nearest competitor, the birch tree
The guest list included some of the sector's biggest movers and shakers, who together:
Operate 500 homes (5% market share), with double the number of wetrooms compared to the GB average home
Offer 31,407 registered beds to the market (7% market share)
Have performed over 4,000 searches on Carterwood Analytics | Elderly Care Homes – the digital platform for care home market analysis
Have commissioned over 1,250 Carterwood specialist advisory reports
Exceed the national average of care homes rated Outstanding by the Care Quality Commission (for those that operate in England)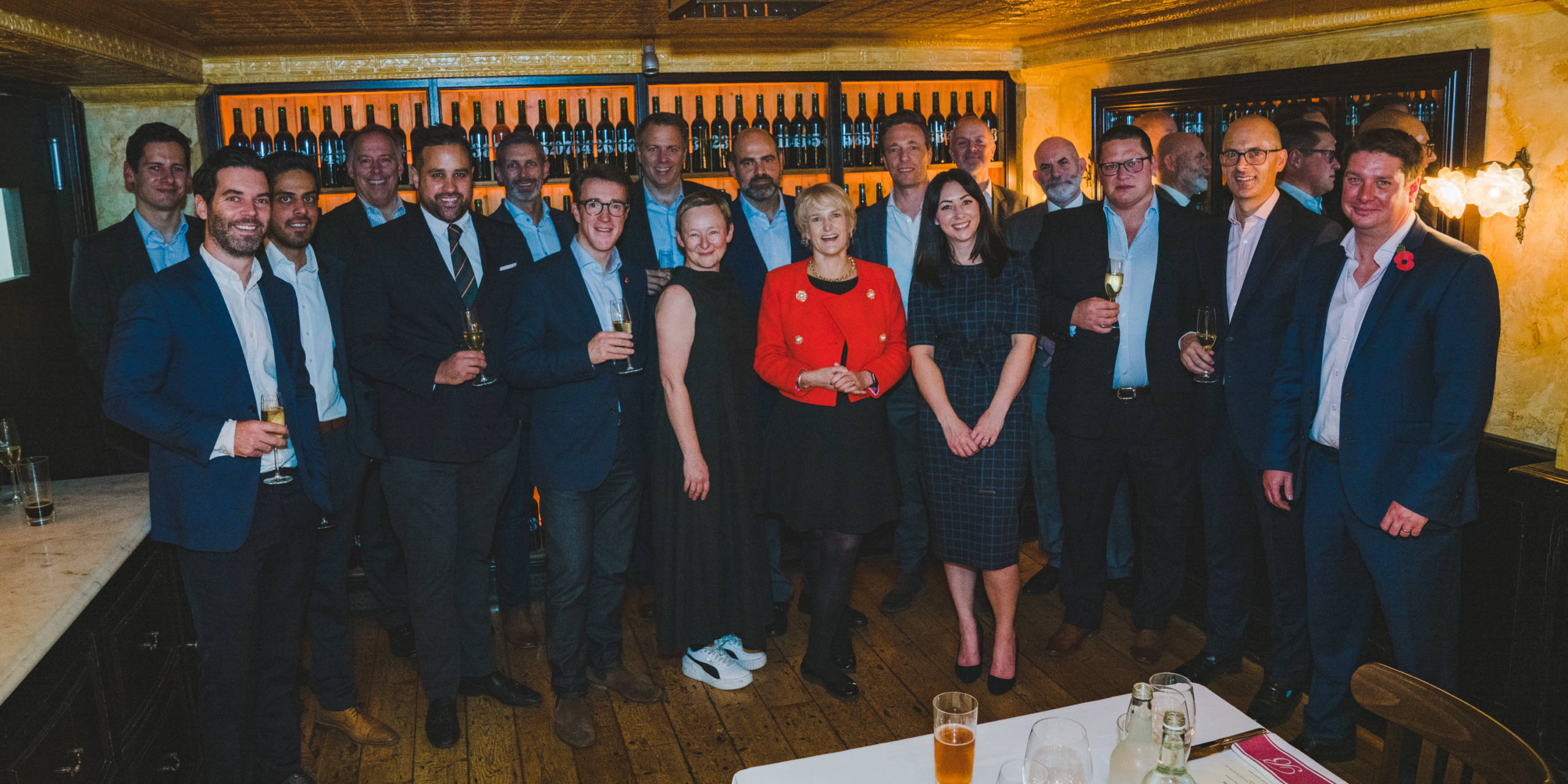 Amanda Nurse comments;
"It feels so great to get back to hosting events again. We have missed being able to share our research and insight with clients – there is nothing like meeting in person! The elderly care home sector has had a challenging couple of years, and operators have done an amazing job to protect our elderly communities alongside pushing forward with growth plans in the face of great adversity. We are honoured to have such a diverse range of clients who choose to work with us, and we look forward to hosting many more events like this next year."
The demand for accommodation that suits the needs and expectations of our rapidly growing elderly population is a rising pressure on the elderly care home sector. According to the ONS, the population aged 65 years and over is growing faster than other age group, with the fastest future increase to be seen in the 85 years and over age group. Carterwood are here to help elderly care home operators, developers and investors make the right decisions, faster, with access to sector-specialist insight and market-leading data.
It was a privilege to jointly host this event with Octopus, who we have worked with for over 12 years, and we would like to thank all the guests for taking the time to join us at this special event.
Interested in finding out more? Let's talk
If you are interested in working with an award-winning team to help improve your strategic decision-making, we would be delighted to hear from you.
Our team of sector specialists are here to support your growth plans, providing expert market intelligence, advice and guidance at every step of your journey.
Discover how Carterwood Analytics – our online platform for care home and retirement living market analysis – can help you:
Alternatively, why not get in touch and a member of our friendly team will be delighted to help.