In addition to sponsoring the ARCO Annual Conference 2021, Carterwood are thrilled to be hosting a workshop on the Knowledge Exchange Day, which is taking place on the second day of the conference, on 4th November.
The Knowledge Exchange Day will be held at the offices of Trowers & Hamlins and is highly recommended for those wanting greater insight and discussion after the main conference on 3rd November. The day offers delegates the chance to delve deeper through topic-specific workshops delivered by leading sector experts. Attendees will have the choice of attending up to four different workshops of their choice on the day, as well as networking with peers over lunch.
Guess the Sales Velocity – How does sales velocity vary across different retirement living schemes and what are the key factors influencing performance?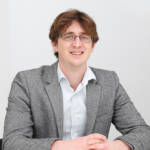 Ben Hartley, director at Carterwood, will deliver an interactive session exploring real case studies of sales velocity across different retirement living schemes, and discuss the key factors that influence this critical metric, including:
An explanation of key factors affecting sales velocity
Guess the sales velocity: Interactive analysis of sales velocity, focusing on several fascinating case studies
Q&A with workshop attendees
Powered by the market-leading data exclusively available in Carterwood Analytics – Retirement Living, this workshop brings to life real data to help those operating in the retirement living sector to assess the viability of new retirement living schemes quicker, improve sales velocity, and maximise sale/resale rates.
Find out more about Carterwood Analytics – Retirement Living.
Click here to view the full conference and workshop programme along with a list of confirmed speakers. With a limited number of tickets remaining for the full conference, book now to secure your place and avoid disappointment!
We hope to see you there!
About the speaker: Ben Hartley
Ben qualified as a chartered surveyor in 2001 and co-founded Carterwood in 2008. A grounding in the family property company, followed by several years in the healthcare team of a national surveying practice, provided Ben with a specialist background in larger portfolio transactions.
Ben's experience and focus on consultancy and valuation has helped build Carterwood into one of the leading providers of advice in relation to the elderly care home, older people's housing, and care village sectors.
Ben was also responsible for the development of Carterwood Analytics | Elderly Care Homes in 2019 – our online platform that assesses elderly care home markets – as well as the recent development and launch of Carterwood Analytics | Retirement Living, which provides instant access to comprehensive sales data for private retirement living schemes across Great Britain.