Tracking down retirement living sales data can be an arduous task, but you can't make good decisions without access to accurate information – that's where Carterwood steps in!
Our new online platform gives retirement living operators, developers, and investors access to a proprietary database, providing essential data needed to assess the viability of new retirement living schemes quicker, improve sales velocity, and maximise sale/resale rates.
Covering more than 500 retirement developments across Great Britain, from over 30 of the top operators and developers in the UK, our new platform includes detailed data for over 26,000 individual new and resale properties.
With a range of sector-specific features and tools, we believe this market-leading data will empower our clients to:
Smash their sales targets
Detailed comparables, scheme by scheme sales history/velocity, and pricing predictor
Save time finding the best locations
Instant access to data on qualifying households, existing supply, demographics and future supply
Stay ahead of their key competition
Monitor existing and future supply across Great Britain, broken down by location, operator, or scheme type
All the tools you need to stay ahead of your competition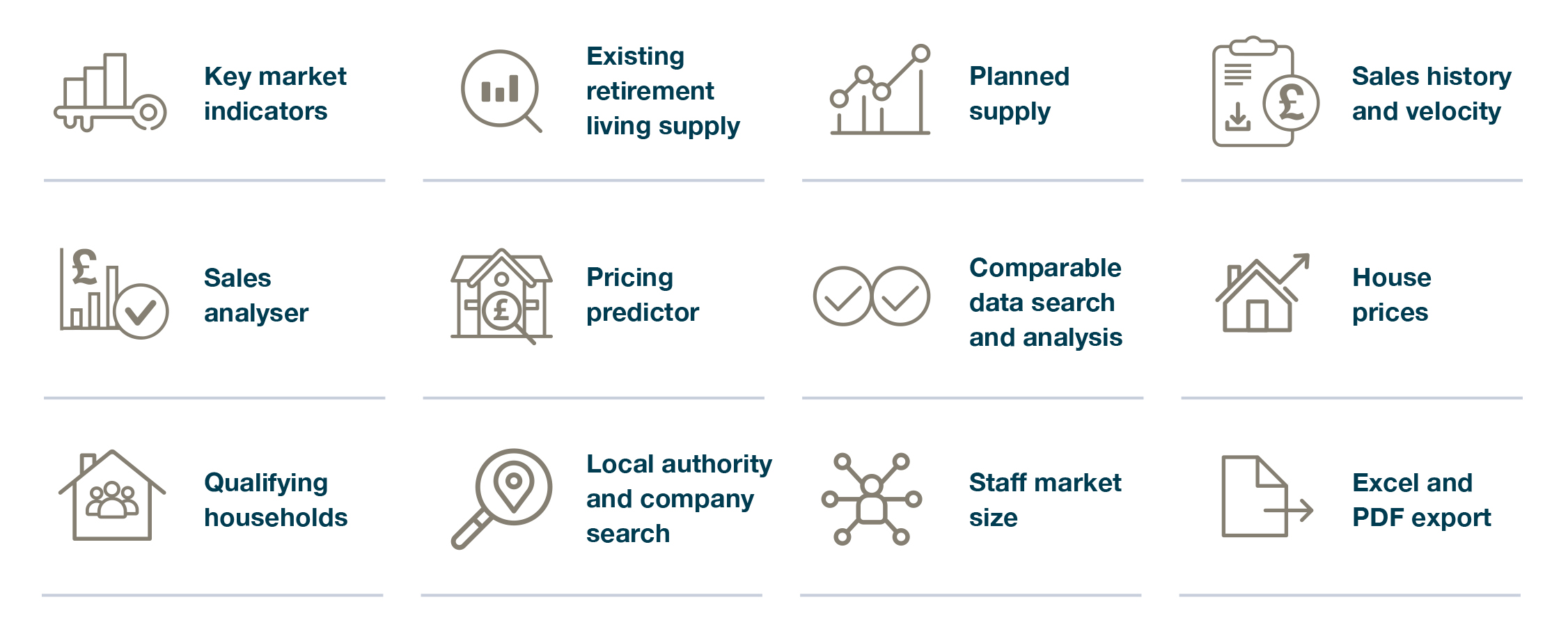 Tom Hartley, director at Carterwood, comments;
"The Carterwood team are thrilled to finally share our new platform with the world – and with it, revolutionise the way our clients access retirement living data.

Carterwood Analytics – Retirement Living is a market-leading data solution for retirement living operators, developers, and investors – offering a whole new way to collect the essential data needed to access scheme viability and drive sales performance. This platform will save subscribers endless hours fishing through multiple websites and portals; at a click of a button, detailed sales and supply data will be available all in one place.

We would like to thank our partners and clients who, alongside our talented team, have supported with the development of this platform. Here's to the data revolution – you saw it here first!"
Want to find out more?
Tap into a wealth of essential market data from the sector specialists today.
Get in touch to find out more, sign up to a free trial and book a demo.
Visit www.carterwood.co.uk/analytics-retirement-living/
Email sales@carterwoodanalytics.co.uk