There are currently around 900,000 people living with dementia in the UK and, according to the Alzheimer's Society, this is projected to rise to 1.6 million by 2040.
This year alone, it is predicted that 209,600 people will develop dementia… that's one every three minutes.
Dementia describes different brain disorders that trigger a loss of brain function, with symptoms including memory loss, confusion and problems with speech and understanding – conditions which are usually progressive, severe and eventually terminal.
Alzheimer's disease is the most common cause of dementia, affecting between 50 and 75% of those diagnosed with dementia. Other types of dementia include vascular dementia (affecting up to 20% of those diagnosed), dementia with Lewy bodies (between 10 and 15%) and frontotemporal dementia (2%).
Within care homes, 70% of residents have dementia or severe memory problems, so it might surprise you to discover that the average regional allocation of elderly dedicated dementia beds across the UK is just 21%.
Perhaps even more concerning is that our latest research shows a 4.2% decline in the total number of elderly dedicated dementia beds between 2019 and 2022.
Figure 1: Number of dedicated dementia beds
Dementia is one of the main causes of disability later in life, ahead of cancer, cardiovascular disease and stroke. Sadly, there is not yet a cure for dementia, but delaying its onset by five years would halve the number of deaths from the condition, saving 30,000 lives a year.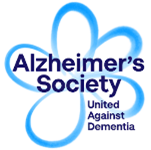 This is why early diagnosis is key, and it's the Alzheimer's Society's theme for this year's Dementia Action Week, which takes place from 16 to 22 May 2022. Following a sustained decline in dementia diagnosis rates for the first time ever, the Alzheimer's Society's plans to conduct research into the key barriers to, and benefits of, getting a diagnosis.
"As well as the misconception around memory loss just being part of getting old, our research found being in denial, and referral times to specialists, are big barriers for those experiencing symptoms to seek a diagnosis." Alzheimer's Society
As this year's campaigns slogan declares, 'it's not called getting old, it's called getting ill', and for that reason we want to highlight the regions and congratulate the elderly care home operators that are taking proactive steps to provide much-needed elderly dedicated dementia beds.
Top three regions by % share of elderly dedicated dementia beds
North East England (27.26%)
London (27.05%)
South East England (25.2%)
Figure 2: Dedicated dementia beds by region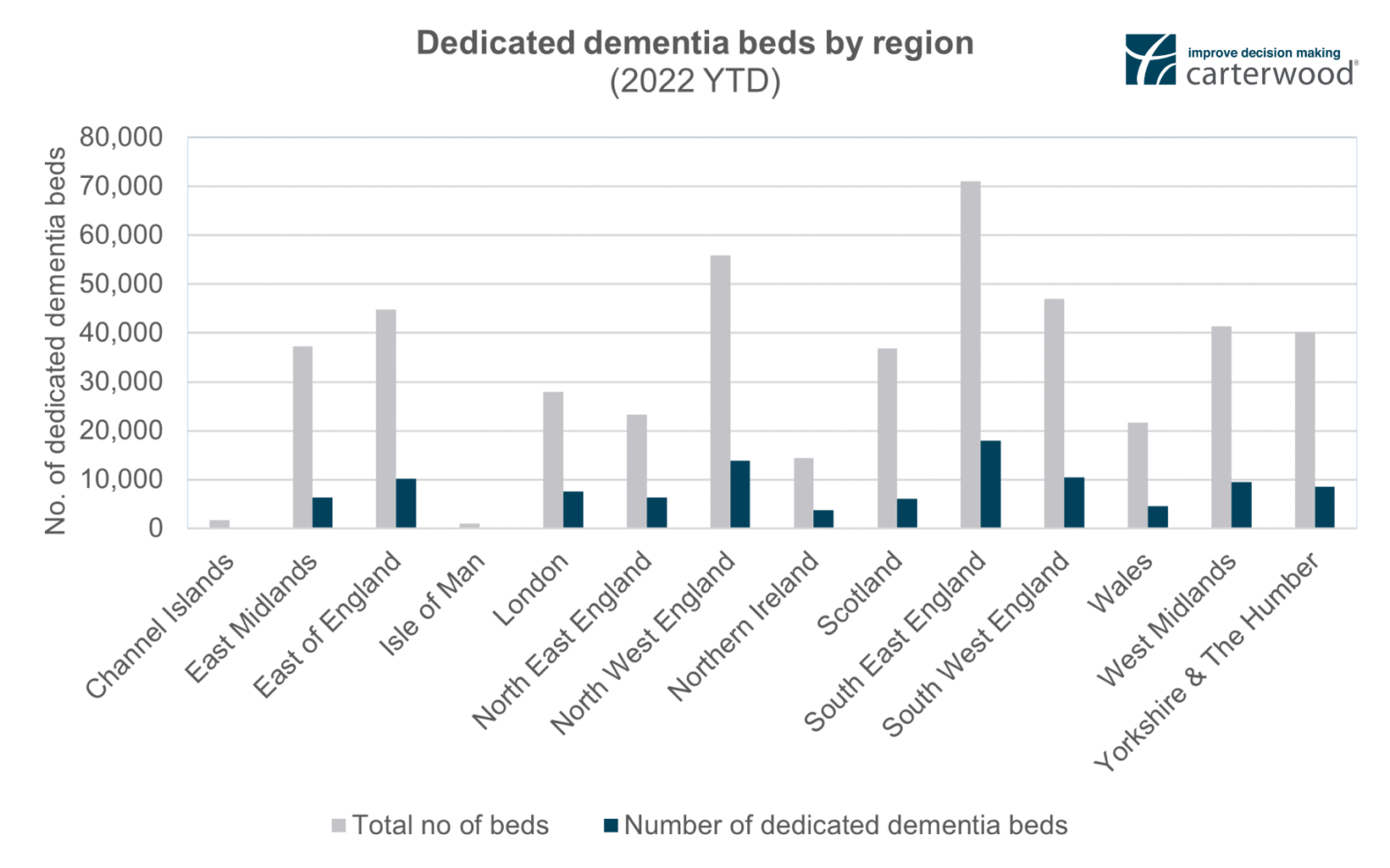 We commend HC-One for leading the way in the provision of elderly dedicated dementia beds, along with Barchester, Care UK, Four Seasons Health Care, BUPA, Anchor, Sanctuary Care, MHA, Avery and Runwood Homes, which over the past several years have stayed at the top of the list. However, we would be remiss not to acknowledge the vital role played by the many smaller operators that provide excellent vital dementia care to older people across the county. Together, these operators provide essential support to our elderly community, and are key to the diagnosis and care of those living with dementia.
Figure 3: Top 10 – No. of elderly dedicated dementia beds by operator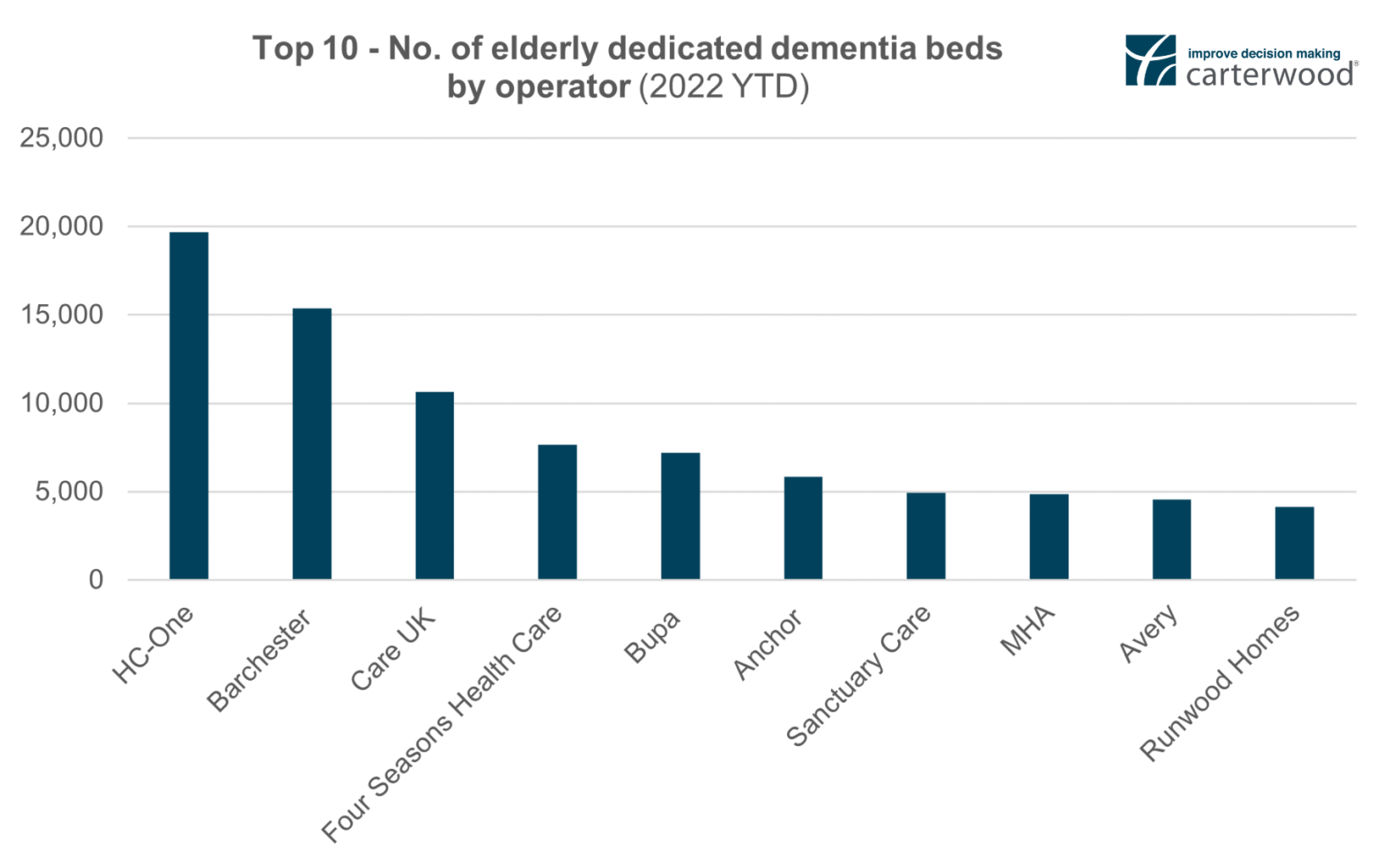 In support of the Alzheimer's Society this Dementia Action Week, we encourage those who might be living with, or are close to someone who might be living with, undiagnosed dementia to:
be able to understand and recognise potential dementia symptoms
go to the Alzheimer's Society for guidance and support
feel empowered to take the next step
For more information, support, or to make a donation, visit the Alzheimer's Society website.
Looking to increase the number of dedicated dementia beds in your elderly care home portfolio?
Our expert team can analyse the key factors affecting the viability of a proposed or existing care home scheme, whether it's a development site or existing asset, including an assessment of dedicated dementia demand, supply and bed requirement and fee rate recommendations.
Find out more and speak to us for sector specialist advice
Notes:
2022 figures represent data as of 24 March 2022.
Dementia statistics:  https://www.alzheimers.org.uk/about-us/news-and-media/facts-media