Congratulations to Highwood, who have recently received planning permission on their latest care home development in West End village on the outskirts of Southampton, with the support of a planning need assessment from Carterwood.
The 70-bed care home will be a new, state-of-the-art, development set within beautiful, landscaped grounds on Moorhill Road bordering Telegraph Woods, a popular, 50-acre public woodland. Eastleigh Borough Council's planners approved the care home plans, which will help to ease the growing shortage of care home beds in the region.
The care home will mark the second project in Highwood's collaboration with Octopus Real and Hartford Care, following their first project, a 67-bed care home with retirement apartments and a new landscaped public gateway space for Alton, for which planning was granted in June. Both care homes will carry BREEAM Excellent-rating and industry-leading sustainability credentials.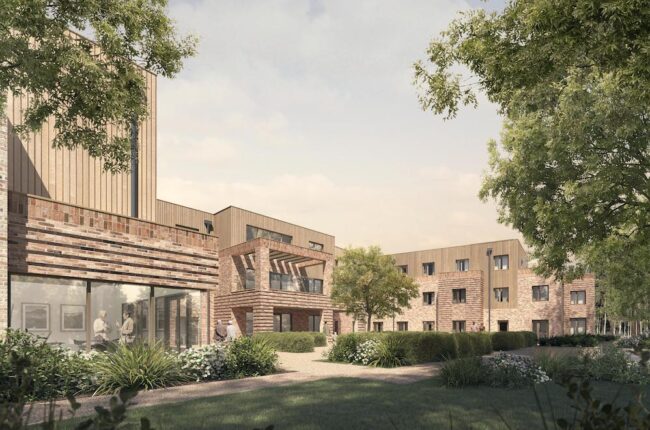 Image: CGI of the new Moorhill care home
"Carterwood's planning need assessment identified a significant and increasing shortfall of elderly care beds in both the market catchment and in the Eastleigh Borough Council area, particularly for dementia care. The proposed care home will provide care to residents of all dependency levels, including those who require dementia care within a specialist unit, with well-specified, flexible, infection-compliant care accommodation. It was a pleasure to act on Highwood's behalf in the provision of the planning need assessment for the scheme and the team and I look forward to supporting with many more successes."
Jessamy Venables, director at Carterwood
"It's great news that Eastleigh Borough Council's planners have granted consent for the Moorhill development. Meeting identified needs of the one in four people who will be 65 or over in 2050 is critical to the region's delivery of specialist, accessible housing. Utilising a brownfield site to achieve that is hugely rewarding."
Martin Hawthorne, planning director at Highwood
Increase your chances of securing planning permission
82% of care home applications supported by a Carterwood planning need assessment get consent.
Our team combine sector-specialist knowledge and market-leading data to independently assess the need for care home beds as part of a planning application or appeal submission to the local authority.
Work with our award-winning team to help achieve your goals. Find out more about our advisory services for the elderly care home sector or contact us below to start the conversation now and get your project off to a flying start.
Increase your chances of securing planning permission with this detailed report that independently assesses need for care home beds as part of a planning application or appeal submission to the local authority.