Carterwood – sector-specialist analysts to the elderly care home and older people's housing sectors – have today released ground-breaking research into retirement living sales velocity in Great Britain. Carterwood's analysis covers 17,500 unit sales across 350 schemes over a 10-year period, and is the first data-driven study of sales velocity to be undertaken in this growing sector.
The retirement living sector in Great Britain is poised for exceptional growth over the coming years, driven by a demographic tailwind and the tantalising prospect of policy breakthroughs that could remove barriers to development and catalyse investment.
In this latest research, Carterwood have analysed sector sales data in order to shed light on an issue that is critical to investment and development decision-making: sales velocity. Despite featuring in almost every commercial conversation, to date there has been no data-led evidence for what's achievable. This report is the first step towards filling the data void when it comes to sales velocity.
Quick links
Key findings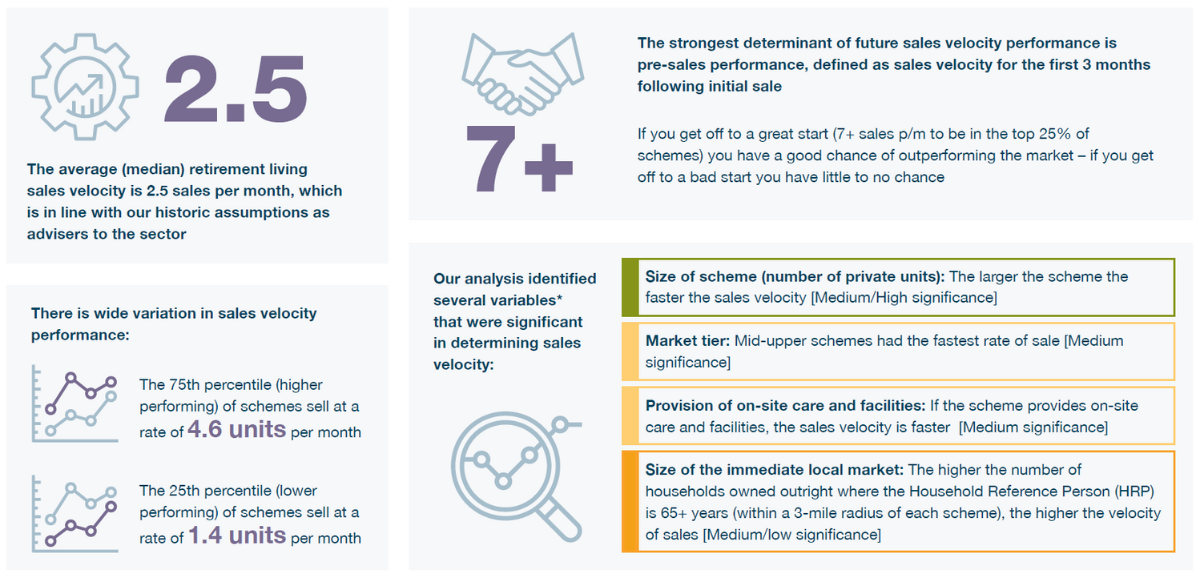 "Along with sales price and construction costs, sales velocity is arguably the single most important factor in determining the rate of return for retirement living developments. Yet, to date, there has been little in the way of empirical evidence. Our hope is that this research gives retirement living decision-makers clarity about how performance varies across the sector, and that our analysis of individual factors highlights useful area for consideration when setting sales strategies."

Tom Hartley, managing director at Carterwood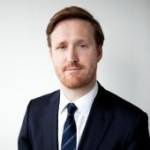 "In this report Carterwood have once again made an incredibly valuable contribution to the IRC sector and its plans for growth in the coming decade. It is clear both that the UK needs far more IRCs in every part of the country to meet demand from older people, and that this needs to be a far greater priority in the planning system. Data like this is an indispensable tool for operators and investors looking to understand the opportunity, and for central and local government policymakers looking to expand provision for older people."

Michael Voges, chief executive of ARCO
Request your copy of the report now
Don't get left in the dark, request the full research report now to discover our full insight into this new research including:
Background context into retirement living sales velocity and its comparison with general needs housing
Sales velocity profiles and key milestones
Analysis and commentary into the key factors affecting sales velocity
Implications for developers, operators, and investors
How to leverage Carterwood's sales data to predict sales velocity for your scheme