Our busy events calendar sees us supporting and attending some of the biggest care sector events this autumn, as well as sharing our latest views and insights with informative workshops. We look forward to talking to you!

14 November – Care England Conference 
Carterwood will once again be supporting Care England, the leading representative body for independent care providers in England, by exhibiting and delivering a workshop at its annual conference in London on 14 November 2018.
The theme of this year's conference is 'Logging on – Using data and technology' and will focus on the intelligent use of data and technology in the care sector and the ways in which it can further enhance the quality of care.
Amanda Nurse, managing director, and Tom Hartley, associate director, will lead an engaging workshop at 2 pm in the Herbert Baker Room: The top ten locations in England to build a care home. Amanda and Tom will look at a variety of locations across England, discussing their strengths and weaknesses, and giving an insight into the way Carterwood runs its analysis.


15 November – LaingBuisson Awards
Carterwood is once again a finalist for LaingBuisson's 'Property Consultant of the year' award, having previously won the title in 2015.
We are one of nine in a strong field of property consultants, who will be judged according to excellence in consulting and advising on the valuation, acquisition, sale and financing of healthcare property assets. The winner will be announced at LaingBuisson's award ceremony on the 15 November at the Park Plaza Westminster Bridge in London.
Carterwood co-founder and managing director, Amanda Nurse, comments: "We are proud to once again be a finalist for this highly respected award. 2018 is our tenth year and we continue to grow year-on-year with an innovative product portfolio and expert consultancy team. We look forward to the awards ceremony and hope we can add another award to our name."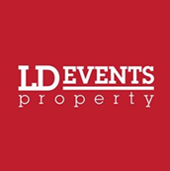 27 November – Annual Care Homes and Retirement Living
For the fifth time, Carterwood will again be speaking at the Care Home and Retirement Living Property conference, which takes place Tuesday 27 November.
Now in its ninth year, the Care Homes and Retirement Living Property conference is a key event for those who want to identify opportunities in the sector, including operators, advisors and investors.
Co-founder and managing director, Amanda Nurse, and associate director, Tom Hartley, will launch at the conference the results of their latest nationwide research project at 10:30 am. Carterwood's project has entailed over 1,000 hours of research, to produce the most comprehensive study to date of all care home and older persons housing schemes granted planning permission over the last 3 years in the UK.  Amanda and Tom will share their thoughts and the impact of this research.
The conference offers a day packed with many other presentations and panel sessions, including those to be delivered by Knight Frank, GVA, ARCO, JLL, Savills and more.